Investing your money is a great way to grow long-term wealth, and while there are plenty of investment vehicles available for Canadians, GICs offer a safe way to invest your money with virtually no risk.
Let's get into more detail about what GICs are and where you can find the most competitive interest rates to grow your money faster.
What is a GIC?
A GIC is a "Guaranteed Investment Certificate" that is meant to help Canadians save their money. It works somewhat like a savings account in that funds are deposited and earn interest at a specific rate.
Unlike a savings account, however, the money in a GIC is meant to stay put and cannot be withdrawn at any point without penalty. Withdrawing funds from a GIC account will require a penalty fee to be paid, depending on the specific type of GIC you have.
The interest that you collect on the money you have deposited in a GIC is contributed by the bank in exchange for allowing the bank to borrow these funds for a certain amount of time. The interest rate is fixed over the term, so there is no risk to this type of conservative investment vehicle.
In essence, you're lending that money to the bank to be used for a variety of purposes, and you earn interest for doing so, much like a traditional lender would earn interest on funds loaned to a borrower. The longer the term of your GIC, the more interest you can earn, and when the term ends, you'll receive the entire deposited amount plus interest.
Types of GICs
There are various types of GICs, which can influence the exact interest rate offered:
Fixed-Rate vs Variable-Rate GICs
Fixed-rate GICs are the most well-known type of GIC and come with a rate that remains fixed over the entire term. A specific amount of interest will be payable at certain periods throughout the term.
In contrast, a variable-rate GIC comes with a rate that can change throughout the term and is dependent on a changing interest rate benchmark. If the rate increases throughout your term, you'll make more money, while a decreasing rate means you'll earn less.
Short-Term vs Long-Term GICs
GIC terms range in length. Shorter terms can be as short as 30 days to a year, while longer terms can be as long as 5 to 10 years. Generally speaking, the interest rate is higher on longer-term GICs.
Registered vs Non-Registered GICs
Registered GICs include accounts like RRSPs, RESPs, and TFSAs that allow your savings to grow tax-free. On the other hand, non-registered GICs are independent investments and are taxed, which means you will lose a small amount of interest earned.
Redeemable vs. Non-Redeemable GICs
With redeemable GICs, you can cash in your proceeds any time after you buy them without being subject to a waiting period. However, you will be subject to early redemption rates. Non-redeemable GICs come with more stringent terms for redemption, which means you can't withdraw funds until the investment matures.
Market-Linked GICs
These types of GICs are a type of hybrid investment product that are part GIC and part stock market investment. Market-linked GICs guarantee the original principal and have a greater chance to earn higher returns.
Foreign Currency GICs
These GICs are not backed by CDIC insurance and the rates are usually much lower compared to Canadian GICs.
Main Features of a GIC
| | |
| --- | --- |
| Interest Rate | The interest rate on a GIC is the amount of interest that is paid out per payout period. The amount earned is determined both by the rate, the principal amount, the compounding frequency, and the term length. |
| Term | The term of a GIC is the length of time that the investment is made for. The financial institution that is offering the GIC will guarantee the principal and the interest rate over the specified term. |
| Cashing Out | You can "cash-out" your earnings from your GIC account at the end of the term without penalty. If you have a redeemable GIC, you can cash it in early (before the term maturity date) without paying a penalty. Otherwise, a penalty will be charged for non-redeemable GICs. |
Cost of Investing in a GIC
There are no fees or commissions charged for GICs. When you buy a GIC, you'll have the benefit of earning the promised interest with no deductions. That said, you could lose some of the interest accrued on your GIC if you cash out early on a non-redeemable GIC. Also, you may be on the hook for paying a transfer-out fee if you transfer your GIC to another financial institution.
Why Invest in a GIC?
There are a handful of reasons why you may want to consider adding a GIC to your investment portfolio, including the following:
Guaranteed earnings. With certain investments, there is a risk that you will not make any money or even lose your initial principal amount. But with GICs, your principal and interest is guaranteed over the term of the GIC.
Insurance. By investing in a GIC with a major financial institution in Canada, you can rest assured knowing that your money is safe in the event that the bank ever falters thanks to insurance with the CDIC or other entity. As such, your money is guaranteed for up to $100,000. And if you have your GICs in a TFSA, RRSP, or a non-registered account, up to $300,000 will be protected.
Minimize volatility. With some investments, there is a certain degree of volatility involved, which could impact the value of your investment. But with a GIC, your investment is stable. The interest rate you are promised will remain as such throughout the term, so there is no fluctuation involved.
Many options. You have a lot of choices when you invest in a GIC. For instance, you can choose from a variety of terms, as well as between redeemable and non-redeemable GICs. There is also the option to go with market-linked GICs that let you take part in the stock market index's increases. You can also buy a GIC for your TFSA, RRSP, RESP, LIRA, or RRIF thanks to the flexibility of this type of investment vehicle.
Is a GIC Insured?
If you bought your GIC at a major Canadian bank or credit union, your GIC will be insured by the CDIC or another insurance company. That means you will get all your money back if the bank goes under or cannot pay you when your GIC matures. The coverage you receive is based on the value and type of GIC you buy.
Each province also has its own insurance offerings for community banks. For example, an Ontario-based credit union may be insured by a province-based insurance company that will guarantee GICs.
Best GIC Rates
GIC rates are based on the type and term. We've listed the best GIC rates based on short-term and long-term GICs with various banks.
1 Year Term
| | | | |
| --- | --- | --- | --- |
| | Rate | Min Investment | GIC Type |
| Oaken Financial | 1.65% | $1,000 | Non-registered |
| Tangerine | 0.95% | None | Registered |
| TD | 0.45% | $1,000 | Registered and non-registered |
| CIBC | 0.68% | $500 | Cashable, escalating rate |
| Motive Financial | 1.50% | $1,000 | Non-redeemable |
| MAXA Financial | 1.70% | $500 | Registered |
| EQ Bank | 1.50% | $100 | Non-redeemable |
| Scotiabank | 0.6% | $500 | Non-registered |
5 Year Term
| | | | |
| --- | --- | --- | --- |
| | Rate | Min Investment | GIC Type |
| Oaken Financial | 2.10% | $1,000 | Non-registered |
| Tangerine | 1.25% | None | Registered |
| TD | 3.55% | $1,000 | Registered and non-registered Stepper GIC |
| CIBC | 2.65% | $1,000 | Escalating rate |
| Motive Financial | 2.00% | $1,000 | Non-redeemable |
| MAXA Financial | 2.10% | $500 | Registered |
| EQ Bank | 1.80% | $100 | Non-redeemable |
| Scotiabank | 1.1% | $500 | Non-registered |
Oaken Financial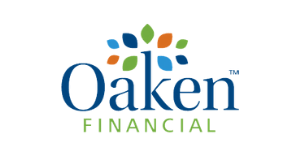 Oaken Financial is an online bank in Canada that offers GICs, as well as high-interest savings accounts. While the bank is predominantly online there are a handful of physical branches in major cities across Canada. The online bank is insured by the CDIC, so eligible funds are safe and secure.
Oaken Financial offers both short-term and long-term GICs, both for registered (RSP, RIF, TFSA) and non-registered plans. Right now, Oaken's GIC rates range from 1.50% to 2.10%, depending on whether they are short- or long-term and based on the exact term length.
Tangerine

One of the more well-known online-only banks in Canada is Tangerine, once named ING Direct and now an arm of Scotiabank. Holding funds in a Tangerine account – including GICs – means your money will be protected by the CDIC.
While Tangerine may be well-known for its no-fee chequing account, it also offers GICs at competitive rates with no fees or service charges. Currently, Tangerine's GIC rates range from 0.5% for a 90-day GIC to 1.25% for a 5-year term.
TD Bank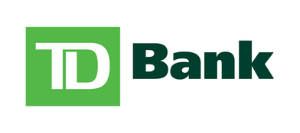 TD Bank is one of Canada's larger banks and offers a myriad of banking products to Canadians. TD's GIC offerings are vast, making it easy to choose one that best suits your needs. Terms range from anywhere between 90 days to as long as 5 years and come with terms as high as 3.55%.
Right now, TD's Special Offer GICs include a 100-day term with up to 0.30% in interest earned and an 18-month term with up to 0.75% in interest earned. TD Canadian Banking & Utilities GIC is another featured GIC that comes with a 3-year term and interest up to 12.00%.
CIBC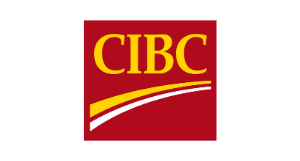 CIBC is one of Canada's biggest banks and has branches, ATMs and corporate offices all over the country. It's widely regarded as one of the more trusted names in banking in Canada with over 11 million clients, and offers everything from personal, to business, to commercial banking, to wealth management products.
Like TD Bank, CIBC offers a wide range of GICs, both for registered and non-registered accounts, with terms that range from as little as 30 days up to 5 years. Currently, CIBCs featured GICs include the Bonus Rate and EasyBuilder LIF GICs, both of which are non-registered and offer rates as high as 1.150% for longer terms.
Motive Financial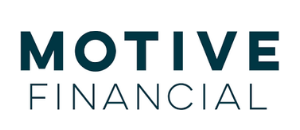 Motive Financial is an online-only bank that offers many of the conventional banking products that traditional big banks offer, including chequing, savings, RRSP, TFSA, and GIC accounts. The bank offers clients a sense of security thanks to its affiliation with CDIC that insures up to $100,000 in deposits per customer. Motive Financial offers competitive rates on its GICs, which range from 1.50% to 2.0% for terms from 12 months to 5 years.
MAXA Financial

MAXA Financial is an online bank and is a subsidiary of Manitoba-based Westoba Credit Union, which is a member of the Deposit Guarantee Corporation of Manitoba (DGCM). Canadians with a MAXA account can do their banking via mobile apps downloaded for iOS and Android devices, as well as through online banking.
The digital bank offers some of the most competitive rates for its high-interest savings account and GIC products for RRSP, TFSA, and RRIF accounts. Right now, rates for MAXA's GICs range from 1.70% to 2.10% for terms ranging from 1 year to 5 years. 
EQ Bank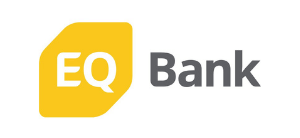 EQ Bank is one of the newer online banks in Canada, though their parent company is Equitable Bank, a large Canadian financial institution that's been around since the 1970s and is insured by the CDIC. Deposits up to $100,000 are insured as a result. EQ Bank is known for its high-interest savings and GIC accounts, which offer clients a way to earn a healthy interest rate on deposits.
EQ Bank's GIC rates are among the highest in the country. Right now, the bank's GIC rates range from 1.50% to 2.70% for terms as short as 3 months and as long as 10 years. These are very impressive rates compared to most other GIC rates from other Canadian banks. Plus, the minimum amount needed to invest is just $100, making EQ Bank's GICs very accessible.
Scotiabank

Scotiabank is another large, well-known Canadian bank that offers a plethora of banking products, including GICs. What makes Scotiabank unique and stands out from other big banks is its blend of various products typical of a large bank with innovative digital aspects that makes banking more accessible and cost-effective.
Right now, Scotiabank's GIC offers include a 0.90% rate on a 9-month term, 1.00% on a 15-month term, 1.01% on an 18-month term, and 1.21% on a 21-month term. The first three are redeemable, and therefore may be cashed in at any time, while the last is non-redeemable.
Final Thoughts
There are plenty of places to buy a GIC, and each financial institution offers its own rates and types of GICs. Do some comparison shopping before you buy a GIC to make sure the product you purchase best suits your needs while providing you with the fastest way to grow your money.